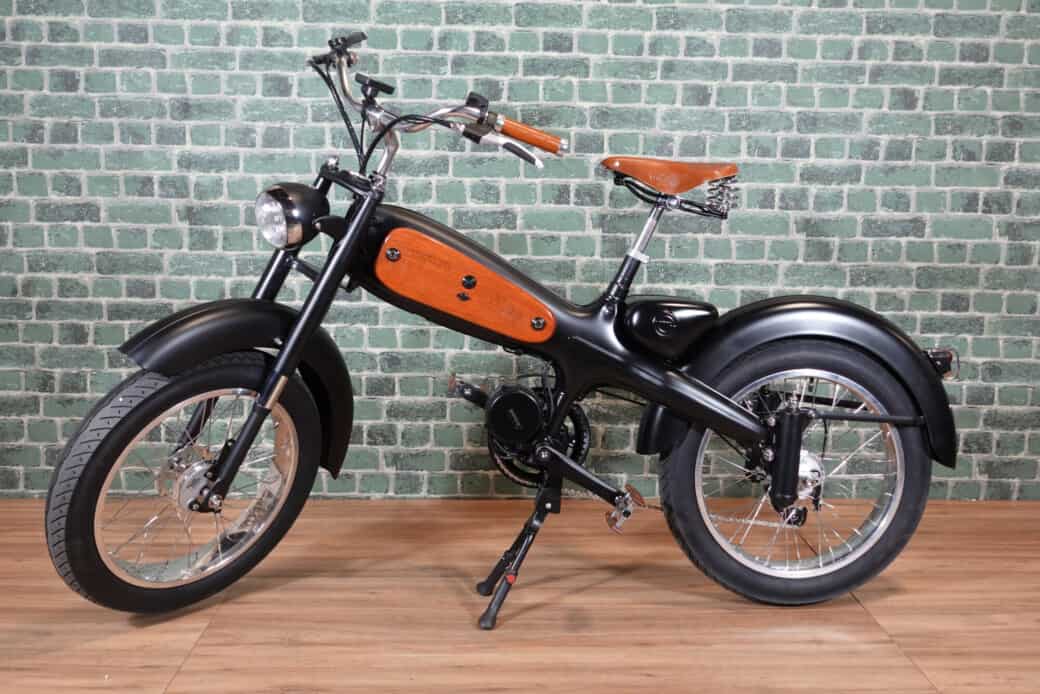 MOTOM 48 – N° 7
The Motom 48, also known by the name Motomic (the union of the words 'moto' and 'atomic') was presented in 1947 at the Geneva Show, fruit of the collaboration between the De Angeli-Frua and Pininfarina families, with the support of Battista Falchetto, who was already an important Lancia designer.
The Motom 48 differed from other similar products of the time for its monocoque frame, made from two printed metal plates welded together.
Another feature was the speed that the bike could reach: nearly seventy kilometres per hour at low power consumption. The Moto owes its success to the fact that it was a scooter that looked like a real motorbike.
Engine: CENTRAL 250w BEFANG
Battery: FEMA CELLS PANASONIC 36V 14AH
Rear stay: ORIGINAL SPRING SUSPENDED
Front fork: ORIGINAL STEMS
Brakes: FRONT AND REAR DRUM BRAKES