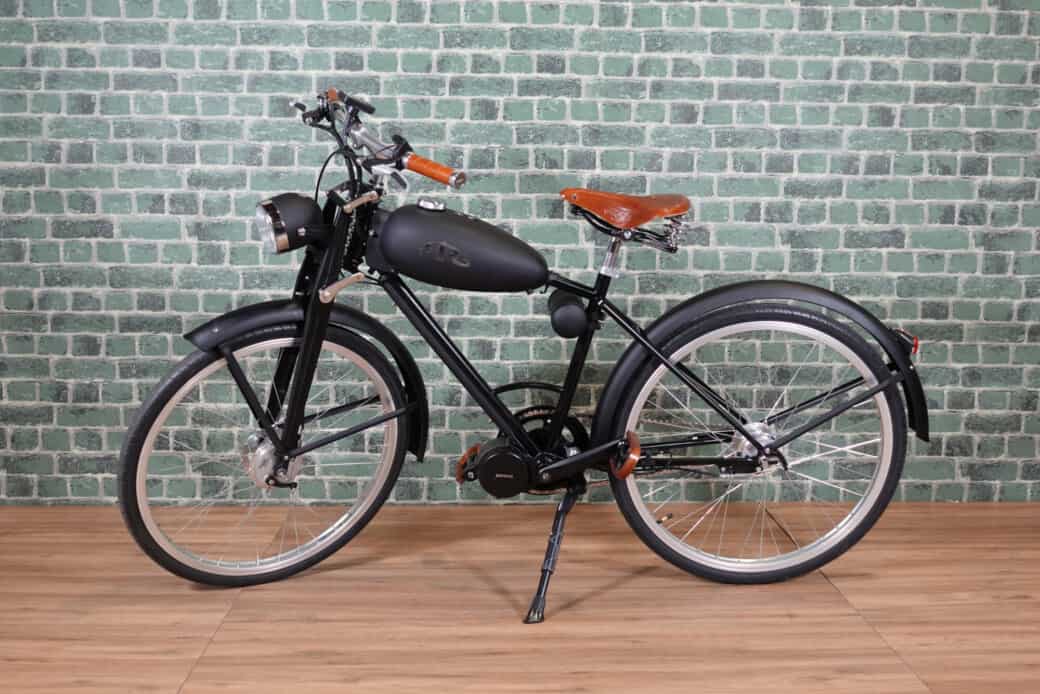 GARELLI MOSQUITO – N° 6
The Garelli Mosquito came to life in the mid 40's as an auxiliary engine to be applied to a touristic type of bike that could cater for the need to ease the strain of moving on two wheels, particularly when transporting loads.
It was put up for sale in 1946 with the commercial name 'Mosquito', the English translation for the Italian 'zanzarino', a nickname that was given by the Garelli workers because of the product's low noise level.
Thanks to its relatively moderate price (worth about two/ three months workers wages), the market demand was so great that soon the Sesto San Giovanni factory was no longer able to meet it and the company was forced to open a second firm in Naples, as well as well to give the production licence to many other countries.
Engine: CENTRAL BAFANG 250W
Battery: FEMAK CELLS PANASONIC 36V 14AH
Gear: STURMEY ARCHER RD3 3V INTEGRATED WITH THE HUB
Front fork: ORIGINAL SPRINGER
Brakes: FRONT AND REAR DRUM BRAKES