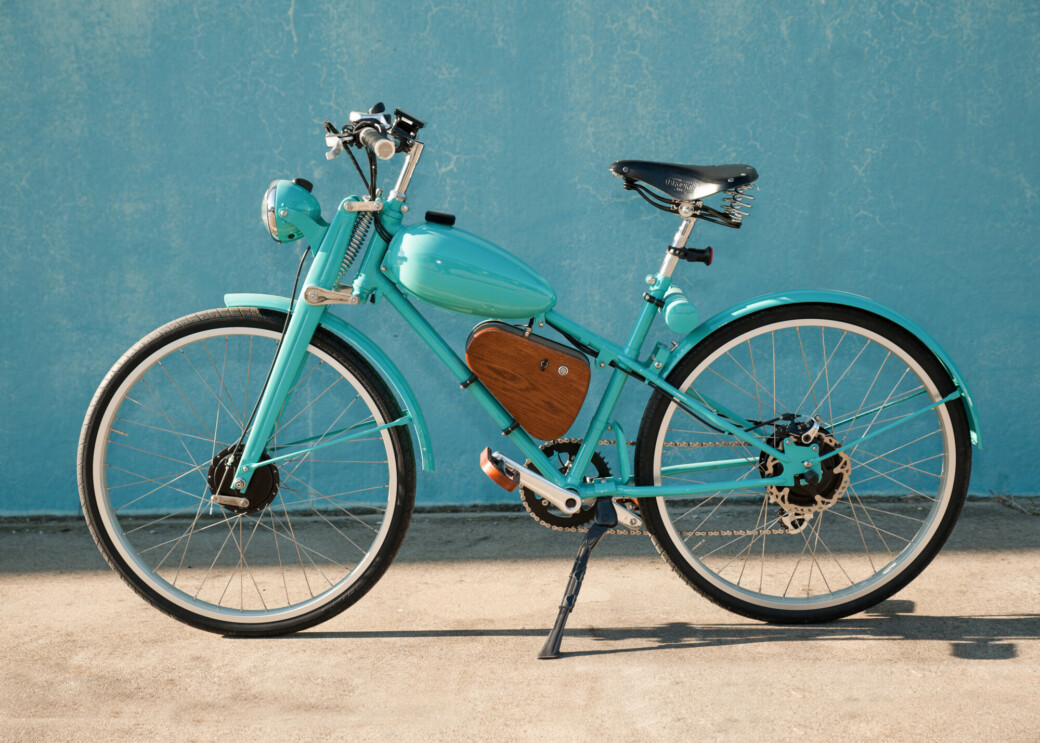 AQUILOTTO BIANCHI – N° 1
Starting from the early 50's the demand for some affordable, sturdy and easy to use means of transportation increased. The Aquilotto came to life, reliable and elegant it achieved considerable notoriety. With 45 cm3 micro engine, it was a cross between an auxiliary engine and a motorcycle.
It had all the features of a regular bicycle but with an added engine. Its price was significantly higher than a simple auxiliary engine, but it consisted of a turnkey product so there was no need to own a bicycle.
It's the number 1 and for this reason it has a special place in my heart: it used to belong to my first employer Luigi Cattaneo, it was his vehicle in the 50's. It was given to me by his son and this is the reason why my Garage project has started'.
Engine: REAR BAFANG 36V 250W
Battery: FEMAK CELLS PANASONIC 36V 10AH
Front fork: ORIGINAL SPRINGER
Brakes: ORIGINAL FRONT DRUM BRAKE/ REAR DISK BRAKE DIAMETER 160